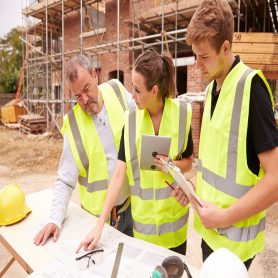 Risk assessment advice
A Risk assessment is not about creating large amounts of paperwork, but rather identifying sensible measures to control risk in your work place
The Health and Safety Executive (HSE) advises employers to follow five steps when carrying out a workplace risk assessment:
Step 1: Identify hazards, i.e. anything that may cause harm.
Step 2: Decide who may be harmed, and how.
Step 3: Assess the risks and take action.
Step 4: Make a record of the findings.
Step 5: Review the risk assessment.
We can help you and your site managers to develop and maintain site specific Risk assessments and Method statements.
Please call or email for advice Tel: 01494 445774 or email info@cdm2015regs.co.uk